Remotti
Remotti was established in Argentina in 1930.
Today, it is one of the most traditional
and experienced dairy companies in the country.

Our location in Emilio V. Bunge (Northeast of the Province of Buenos Aires), within the finest milk producing region for cheese making due to the quality of its milk, allows us to make products with very high quality standards.

Our most valuable capital is our working team, made up of several cheese makers with more than 30 years of experience next to us and a group of young professionals engaged in the marketing, development and growth of the company. We have a strong and excellent relationship with our milk producers, as well as other suppliers and customers.

For the manufacturing processes, we combine the highest technology and the cheese making tradition that has been kept from our beginning. This combination between handmade and innovating production allows us to make excellent quality products.

We sell our products throughout all Argentina to the main supermarket chains, wholesalers, restaurants, pasta makers, industries, catering companies, among others. In addition, most of our products are now being exported to many countries around the world, complying with the most varied demands.

Today, our challenge is to work together with producers, suppliers and customers in order to meet the market demands and make Remotti one of the most reliable companies in the industry.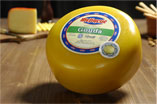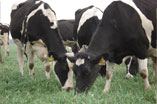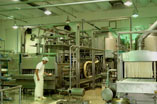 Juan Díaz de Solís 1270 3 Piso CP (B1638BHF). Vicente López, Pcia. Buenos Aires, Argentina. Ph:(54 11) 4837-8050 Fax:(54 11) 4837-8051 - info@remotti.com.ar